---
"This case is also very much about the future of privacy and surveillance, and sets some dangerous precedents for those who want to open digital marketplaces or use digital currencies."
- Stephen Duke, Students for Liberty, North American Events Manager
---
By this time, Der-Yeghiayan's investigation was derailed, leaving him with no seizures and Karpeles scrambling to escape the government's pursuit. However, Der-Yeghiayan was sure he had his man and continued to doggedly pursue him.
On May 17, 2013, a conference call occurred among Der-Yeghiayan and AUSA Krickbaum from Chicago, McFarland and AUSA Herring from Baltimore, and AUSA Kay (who had helped Bridges go rogue and seize Karpeles's money). During the call, Kay stated he was "trying to work on an interview with [Karpeles]." Krickbaum asked "what the purpose of the interview was." Kay replied that he "wanted to know more about [Karpeles]'s money business and…to ask him directly about his knowledge of Silk Road." Der-Yeghiayan "expressed serious concern over that approach and…[over] Kay using [his] information developed on [Karpeles] for [his] own use." Kay agreed to "hold off for several months…while [Der-Yeghiayan] prepare[d] [his] indictment."[6-1]
Even with Kay's assurance, Der-Yeghiayan was worried that he would go behind his back again and expressed this to McFarland. McFarland reassured him that "he had complete control over…Kay and he was the one to decide whether or not [Karpeles] would be interviewed," that "he would honor…Der-Yeghiayan's request to not pursue or interview [Karpeles]."[6-2]
On another conference call two months later, "Der-Yeghiayan specifically asked…Herring if there were any developments with [Karpeles] and…Kay, specifically if there were any more talks about meetings." Herring said, "there was not."[6-3]
Once again, Der-Yeghiayan's trust in his colleagues was misplaced. Unknown to him, they were working out their own deal with Karpeles. In fact, on July 8th, the day before telling Der-Yeghiayan there would be no meeting, "Herring was notified by…Kay that a face-to-face meeting was going to take place between him and [Karpeles]'s attorney." Neither Kay nor Herring notified Der-Yeghiayan or told him about the meeting when he specifically asked.[6-4]
All the Baltimore attendees remained silent, despite knowing that a meeting had just taken place with Karpeles's attorneys.
Two days later, "Kay met in person with [Karpeles]'s attorneys." During the meeting, Karpeles's lawyers "brought up Silk Road and stated that [Karpeles] was willing to tell them who [he] suspects is currently running the website in order to relieve [him] of any potential charges." Kay then proceeded to arrange a meeting overseas with Karpeles himself. That same evening, Der-Yeghiayan met with McFarland and Herring in preparation for a coordination meeting the next day, yet still neither mentioned the meeting planned with Karpeles or his lawyers.[6-5]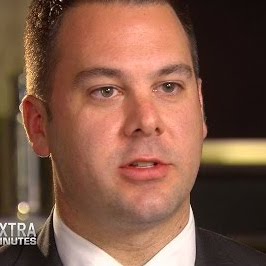 At the coordination meeting, yet another law enforcement office was brought in: FBI New York, represented by their lead investigator Christopher W. Tarbell and Southern District of New York AUSA Serrin Turner, along with "multiple DOJ…and CCSIP attorneys."[6-6] Tarbell brought an important piece of the government's investigation to the table: the location of the server hosting Silk Road. It was in Iceland and Tarbell said he was seeking a copy of it from the Reykjavik Metropolitan Police.[6-7] Force and Bridges now had "reason to fear that any communications between [themselves] and DPR would be accessible to [Tarbell]."[6-8]
Der-Yeghiayan briefed his entire case to the group and once again identified Karpeles as their "main target" and the man behind DPR and the Silk Road. The CCSIP attorney overseeing the meeting asked if "any other office had any case on [Karpeles]." All the Baltimore attendees, including McFarland, Herring, Herring's supervisor, and Bridges, "all remained silent," despite knowing that a meeting had just taken place with Karpeles's attorneys the day before. The CCSIP attorney went on to say that, "since the information [Der-Yeghiayan] shared was brought in good faith, that no other office should attempt to pursue [Karpeles]."[6-9]
---
"The Silk Road and case of Ross Ulbricht speak to some of the most important and contentious issues of our day: citizen's rights in the digital age, government surveillance and overreach, and the often extreme and unfair sentences in cyber-related criminal cases."
- Alex Winter, director of Deep Web
---
With the Silk Road server location in hand, there was "a lot of pressure" from the "U.S. Attorney's Office" to find DPR and take down the site.[7-1] Der-Yeghiayan redoubled his efforts, knowing he'd lose Karpeles if he did not arrest him before the site was taken down. To this end, he and another HSI agent created a new identity on the Silk Road forum named "mr.wonderful." Mr.wonderful then approached the forum administrators who regularly spoke with DPR in an attempt to turn them into informants. One admin, "cirrus," was "compromised by [mr.wonderful]" and recruited to cooperate "against the site and DPR."[7-2]
Eventually, Der-Yeghiayan took over the cirrus account. As DPR's employee, he interacted with him daily, in search of any clue he could use to expose him. Once again, Der-Yeghiayan mistakenly entrusted his colleagues in Baltimore with knowledge of this operation and one of them took advantage of it with a scheme of their own.[7-3] It remains unknown if this person was Force, Bridges, Kay, several working together, or someone else entirely, but whoever it was created an account named "notwonderful" and contacted DPR.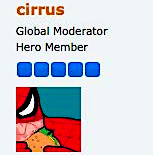 In the following months, notwonderful sold DPR intimate details pertaining to the investigation.
Notwonderful told DPR "he could provide real-time information and analysis regarding the federal investigation of [Silk Road] and DPR."[7-4] In the following months, notwonderful sold DPR intimate details pertaining to the investigation, including details of Der-Yeghiayan's mr.wonderful operation. "There is a fixation on somehow penetrating or compromising your moderators" through "bribing or threatening [them] into providing access to a staff account," he told DPR.[7-5] "They seem to be under pressure to get someone of great importance to show a win for USA."[7-6] Notwonderful outlined the agencies going after DPR:
---
"Ross Ulbricht was framed. The Feds who framed him broke a lot of laws and made a complicated mess."
- Catherine Fitts, Assistant Secretary of Housing under President George H.W. Bush
---
Eventually, Herring informed Der-Yeghiayan about the meeting Kay had with Karpeles's attorneys and the plans to meet with Karpeles himself. Once again Der-Yeghiayan told Herring that he did not want him to pursue Karpeles or meet with him, that it would damage his ongoing investigation.[8-1] But by now Der-Yeghiayan had lost control, and Karpeles was already working closely with Baltimore. Kay "changed the meeting location to Guam," widely known as an NSA stronghold.[8-2] Der-Yeghiayan "continued to express deep concern over this meeting and its effect on [his] investigation against [Karpeles]," but "Herring did not appear concerned or willing to stop [it]."[8-3]
Unbeknownst to Der-Yeghiayan, his colleagues in Baltimore and New York had already determined that Karpeles would not be the target. Force and Bridges learned in advance that "law enforcement intended to make an arrest of DPR…, thereby giving [them] ample time to work [him]." This allowed DPR to "formulate and implement…an escape plan that…incriminated [Ross]."[8-4][8-5] Exactly what Karpeles told Kay remains unknown, but it is established that he offered Kay someone to target as DPR instead of himself in exchange for legal immunity.[8-6]
Ross was the "perfect fall guy because, after all, Silk Road was his idea,"[8-7] and he trusted DPR enough to hand his creation off to him early on.[8-8][8-9]
Exactly what Karpeles told Kay remains unknown, but it is established that he offered Kay someone to target as DPR instead of himself in exchange for legal immunity.
It would take just over two months after Karpeles met with Kay for the government to apprehend Ross.[8-10] As stated in court documents, "with pressure mounting toward the end of 2013—because the government had access to Silk Road's...servers…but permitted the site to continue operating...—[they] seized on [Ross] as DPR, thereby letting [Karpeles] escape justice and leave [Ross] as the wrongfully prosecuted culprit." Just as Bridges had set up Green to take the fall for his theft, Ross was set up to take the fall for the entire operation of Silk Road. DPR, who "purchased and was leaked information about the government's investigation of Silk Road, framed [Ross] to absorb the consequences."[8-11]
In order to issue subpoenas and warrants and ultimately indict Ross, the government had to provide an explanation of why he was DPR and how they found him. Known as parallel construction, this is a tactic used by law enforcement "as a means of disguising how an investigation began."[8-12]
In Ross's case, the government's explanation was that a forum post containing Ross's email address was suddenly discovered on Karpeles's website, bitcointalk.org, by IRS agent Gary Alford, using a simple date restricted Google search. Despite Der-Yeghiayan's tireless and lengthy Silk Road investigation and his finding that the first posting about Silk Road appeared on Karpeles's forum on March 1, 2011 by a user named "silkroad," Alford claimed he found evidence of an even earlier post, dated January 29, 2011 by a user named "altoid."[8-13]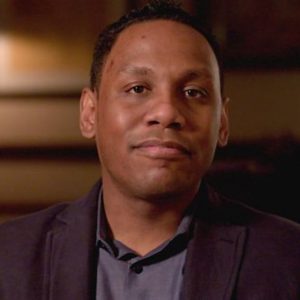 Ross was the perfect fall guy because, after all, Silk Road was his idea, and he trusted DPR enough to hand his creation off to him early on.
However, Alford couldn't have found this earlier post because it didn't exist. Rather, he testified that he found a quote of this post within another user's post talking about Silk Road. Alford then said he found a subsequent post by altoid dated October 11, 2011 that appeared to be a help wanted ad for a Bitcoin startup company that listed the contact information "rossulbricht at gmail dot com.[8-14] According to the government's version of events, this post is what led them to suspect that Ross was behind Silk Road. However, it would have been simple for Karpeles, or anyone else with high level access to bitcointalk.org, to plant this information.
Alford's official story defies belief. Finding Ross's email address this way was like finding a needle in a haystack the size of the internet. It was a task that scores of investigative journalists, extortionists, hackers, and numerous law enforcement agencies had tried and failed at for years.[8-15] On the other hand, if he was provided with the information in advance, it would have been like finding the needle with a high-powered magnet.
With Ross's email address in hand and an explanation linking it to Silk Road, all that remained was tracking down his physical location.
---
"The government can use an email address or phone number, without a warrant, to get an IP address to go into the database and 'scarf up' everything about the user."
- William Binney, former high-level NSA official turned whistleblower
---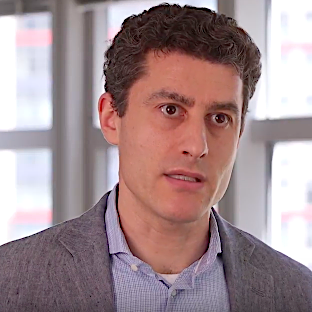 Just ten days before his arrest, Secret Service and FBI agents, and Turner, the New York prosecutor, used a combination of technologies to intercept and collect Ross's internet traffic information. These technologies fall under two categories: pen registers and trap-and-trace devices, which collect outgoing and incoming data respectively. Together, they are known as a "pen-trap."
Turner first collected, without a warrant, all outgoing data from Ross's email address in search of the Internet Protocol (IP) addresses being used to access the account. (An IP address is a unique number used on the Internet that allows data to be routed between connected devices).[9-1] Turner discovered one particular IP address being serviced by Comcast. He subpoenaed Comcast to reveal the home address of the subscriber, which turned out to be a row house in South San Francisco where Ross was renting a room.[9-2]
Having physically located Ross with nothing more than his email address, Turner then remotely attached a pen-trap to the wireless router in Ross's living room.[9-3] This pen-trap collected all internet traffic traveling through Ross's home router. In that traffic, he discovered the MAC address of Ross's laptop and attached a pen-trap to it, too. This gave him the ability to geolocate Ross and collect all his internet traffic information, regardless of where he went.[9-4]
Turner never obtained a warrant for any of these searches and seizures. Alford's story was not nearly enough to establish probable cause, the standard necessary for securing one. Instead, Turner relied on the Third-Party Doctrine, an outdated legal theory established in 1979 that says that individuals relinquish their privacy rights to the phone numbers they dial because they have voluntarily given them to the telephone company.[9-5] According to Turner, government agents can secretly rummage through everyone's internet traffic information without restraint, just as he did to Ross, because it is sent through an internet service provider, or third party.
"Something as socially, politically, and personally important as website browsing history requires updated consideration of privacy rights by this Court before the government is given license to search it without probable cause," the National Lawyers Guild wrote to the Supreme Court, challenging this violation in Ross's case.[9-6]
In that traffic, he discovered the MAC address of Ross's laptop and attached a pen-trap to it, giving him the ability to geolocate Ross and collect all his internet traffic information, regardless of where he went.
The Cato Institute and Reason Foundation argued that, "The government's warrantless collection of the IP addresses a citizen visits is analogous to a government agent peering through the window to monitor which books a person pulls from their shelf."[9-7] This power "effectively gives the government a blank check to conduct a dragnet search of Internet activity."[9-8]
With Ross's internet data, Turner was able to gather enough circumstantial evidence to suggest that Ross was logging on and off at times similar to when DPR was logging on and off. This was enough to secure an arrest warrant.[9-9]
---
"The government did not produce a single witness to testify firsthand that Ulbricht authored any of the communications attributed to DPR. It was all digital, created and transmitted on an anonymous, untraceable internet network."
- Joshua Dratel, criminal defense attorney
---
Der-Yeghiayan, still the most senior and experienced Silk Road investigator, was not convinced that Ross was DPR. Despite Alford's story, he continued to believe Karpeles was behind Silk Road. After two years and "thousands" of hours of investigation, time was running out to indict him before the site was taken down and Ross given the blame.[10-1] Der-Yeghiayan submitted an affidavit attached to a search warrant for Karpeles's email accounts so he could gather the evidence he needed to convict him.
With Ross's arrest imminent, Der-Yeghiayan realized that if he'd have anything to show for his years of work, he had to cooperate with the prosecution led by Preetinder Bharara.
He swore under oath: "I believe that Karpeles has been involved in establishing and operating the Silk Road website." He has "participated in a conspiracy to distribute narcotics…in violation…of United States Code." Further, "by operating…Mt. Gox, while knowing that a large volume of its business derives from narcotics trafficking activity conducted through Silk Road, Karpeles has violated U.S. money-laundering laws."[10-2] I believe that "the [email] accounts will contain communications between Karpeles and the co-conspirators involved with him in committing the subject offenses."[10-3] Turner would go on to seal Der-Yeghiayan's warrant against public scrutiny stating that, if made public, it would alert Karpeles to "law enforcement interest" and that "notification of the existence of this order will seriously jeopardize [the] investigation."[10-4]
Ultimately, none of Der-Yeghiayan's efforts mattered. By the end of September 2013, with Ross's arrest imminent, he realized that if he'd have anything to show for his years of work, he had to cooperate with the prosecution led by Preetinder Bharara, U.S. Attorney in the Southern District of New York, who was recommended for his powerful job by Schumer and was his Chief Counsel for nearly five years.[10-5][10-6]
As Der-Yeghiayan told his supervisor at Homeland Security, Philip Osborn, "I think there's room to avoid the drama by instead of dwelling on the past,…talking about how to make HSI in general walk away from this without looking like complete fools." Baltimore can "easily erase a lot of the damage they've done by cooperating with [Bharara]." They can have "sloppy seconds on [Ross] for their murder for hire. They can also have some info on other Bitcoin companies that [Karpeles] might name as shady after we get done with him. That's the best that can be given and they should consider themselves lucky for getting anything close to that. Or we can just stall, and Baltimore gets nothing and we contributed to [Karpeles and Barr] getting away. We'll get no HSI banner on the site and will probably get no cooperation from [Bharara] with any information related to [Karpeles]. If [Ross] names [Karpeles] in the interview and we didn't help them get [Karpeles and Barr] when we had the chance—[Bharara] will leave us out of it and tie him into their conspiracy. We will then be left dealing with…Baltimore's tears. I think it's important we help them have a 'come to Jesus' moment otherwise our agency loses as a whole. It's a simple sell if they know the alternative is they will be left with absolutely nothing—no matter how much they whine and complain to HSI HQ, it won't stop [Bharara] prosecuting all of them without any of us."[10-7]
Der-Yeghiayan's investigation of Karpeles had finally ground to a halt. He would never get to examine "any of…Karpeles's electronic devices, or servers, or any of his other email accounts."[10-8]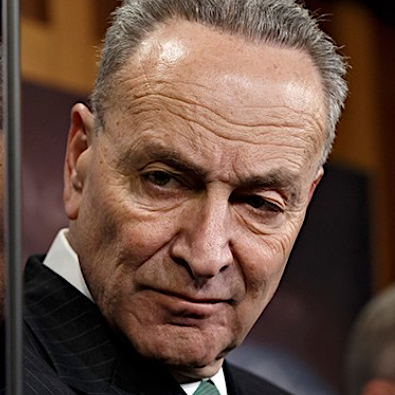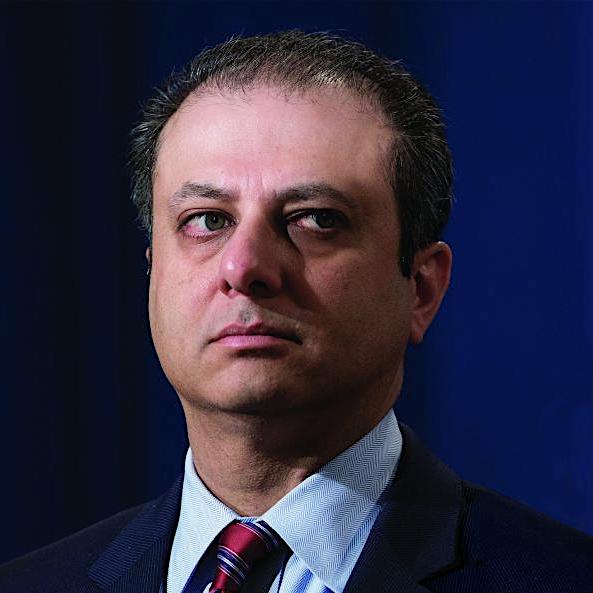 The information presented above is based solely on the public record and should not be attributed to Ross Ulbricht, Lyn Ulbricht, or anyone connected with freeross.org.
From the Ulbricht family:
Ross was misused by the U.S. justice system, by those who took an oath to act with honor, integrity and support the Constitution. Instead, they won their trophy at the expense of a young man's life. This cannot stand. Now Ross needs mercy from the President. Please help us free Ross!
Sign Ross's petition for clemency.