Lowered Standards of Evidence
As we progress through the digital age, courts are addressing questions of whether digital evidence is reliable. Many experts assert that it can be easily planted, manipulated or deleted without a trace.
Despite a previous precedent where a printed copy of a web page was deemed "insufficient evidence,"[1] Ross's judge allowed the prosecution to rely almost exclusively on digital evidence, none of which was original.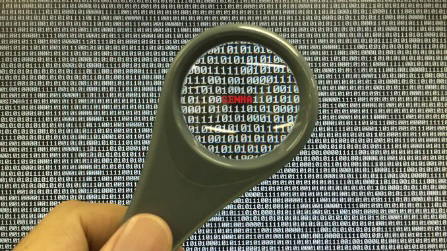 Aside from the Bates testimony, the prosecution's entire case against Ross relied on the digital evidence from his laptop. (In fact, Bates's testimony contradicted the prosecutors's narrative because he confirmed that Ross had passed Silk Road on to someone else in 2011[2]).
It was only after combing through thousand pages of trial transcripts and materials that the defense was able to start unveiling the questionable circumstances in which the evidence from the laptop was produced:
How true the "copy" Beeson extracted is to the original Kiernan seized from Ross is unknowable. Nor can it be known what exactly Kiernan did with the laptop before handing it over to Beeson, or what data was lost when Beeson crashed the computer. It is indisputable, however, that the laptop was not handled professionally, yet all evidence was admissible at trial.
Beeson eventually sent Kiernan the copy he had made of the laptop's hard drive and the laptop itself,[29] which Kiernan called a useless "brick."[30] Kiernan then made another copy of Beeson's copy[31] and the prosecution used this as the basis for their case against Ross. All evidence from the laptop used against Ross at trial was a screenshot of a copy of a copy.[32][33]
Not only are the authenticity and reliability of the evidence debatable, but the contents of the evidence itself raise concerns. The prosecution tried to prove that Ross was DPR by using screenshots of online chats authored by anonymous users, or screenshots of text files that could have been created by anyone and placed on a computer in seconds.
"The government did not produce a single witness to testify firsthand that Ross authored any of the communications attributable to DPR."
– Joshua Dratel appealing Ross's conviction.[34]
With Ross's case, the standard of evidence has been lowered, and this puts us all in peril. This sets a precedent that makes it much easier for prosecutors to convict and imprison people. Now, according to Ross's judge, reliable, tangible evidence is not needed to send a person to prison. Mortgage companies will not accept a screenshot of a copy of a copy of a bank statement, but Ross's judge did to put a young man away for life.