Ross Ulbricht Case Overview
Ross Ulbricht
was sentenced to
double life without parole + 40 years
for all non-violent charges, for what prosecutors claim was his role in the Silk Road website. He was 31 years old and had no criminal history. Ross pleaded not guilty to all charges. No victim was named at trial.
Silk Road was an e-commerce website with an emphasis on user privacy. It prohibited such listings as child pornography, violent services, stolen property, and generally anything used to harm or defraud. Items exchanged included gold, books, art, clothing, and electronics. However, the site's anonymity also attracted many drug sales, most commonly personal use amounts of cannabis.
The case was the
pet project
of Senator Chuck Shumer and was prosecuted by Preet Bharara, Schumer's longtime Chief Counsel and close associate. Judge Katherine Forrest, who presided at trial and sentencing, was recommended by Schumer to the bench. Obama's Justice Department and Robert Mueller's FBI, followed by Comey's, were in charge of the investigation.
Ross is the victim of judicial and prosecutorial abuse, and of the media, which relentlessly smeared him with unprosecuted, unproven allegations of planning murders that never occurred (and were recently dismissed). He was spied on illegally when agents secretly seized his internet traffic information without a warrant. His case was tainted by corrupt agents now in prison, lies under oath by the FBI and AUSA, proven evidence tampering, and much more.
Ross's case—the investigation, trial and sentencing—is constitutionally defective and a criminal justice scandal that sets dangerous precedent. Ross and his legal team at Williams & Connolly LLP, led by Kannon Shanmugam, petitioned the Supreme Court challenging important Fourth and Sixth Amendment questions, but the Court denied the petition. This travesty of justice must be remedied.
Ross has been supported by many across the political spectrum, including The Libertarian Party, Reason Foundation, Cato Institute, Competitive Enterprise Institute, R Street Institute, FreedomWorks, Downsize DC, Gun Owners of America, American Conservative Union Foundation, and twenty-nine others. He also has widespread grassroots support, as well as from many leaders in the bitcoin community. His petition for clemency gained 60,000 signers in its first month.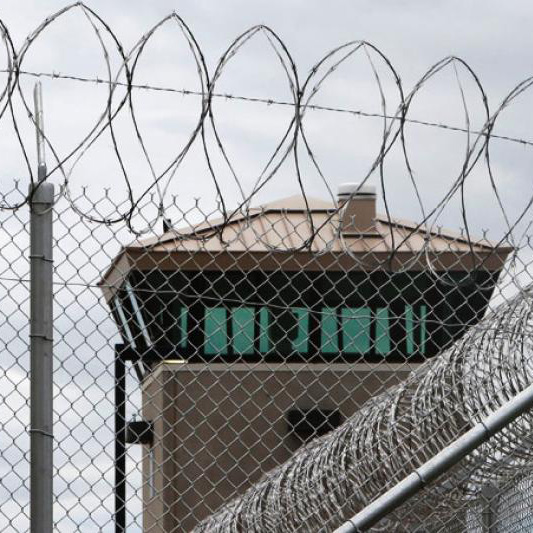 Ross has been in prison for almost five years. During that time, he has been a model inmate—leading classes, tutoring, and helping other prisoners cope with the challenges of incarceration. Because of his life sentence and despite his non-violent history, he is now at USP Florence, a maximum-security penitentiary that houses violent gangs and other dangerous inmates.
Even in the face of his excessive sentence, Ross clings to the hope of reuniting with his family, and dreams of a future where he can use his education, knowledge and skills to contribute to his community and society as a whole.